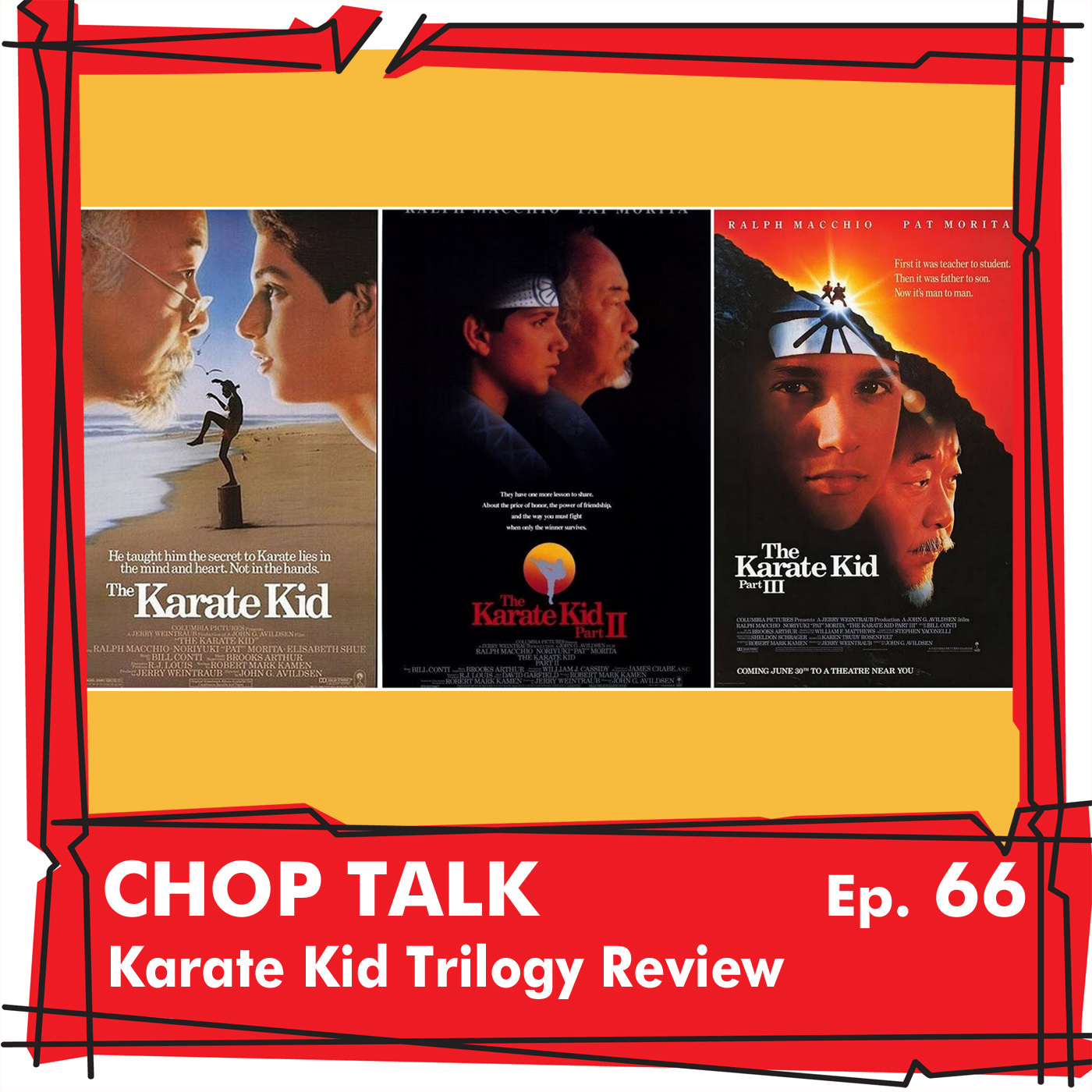 I'm sure most of you have heard, but there is a ton of buzz about he new Karate Kid show, Cobra Kai, that was realased this week on You Tube Red.  Everyone is excited about this thing, so it made me curious about why the original movies were so iconic and if they still hold up a few decades after their release. 
Ezra Scott and I sat down to rewatch the original trilogy and give you guys a Karate guy's perspective on the films.  
There are plenty of spoilers right from the top of the show, but if you are listening to a karate podcast about a 30 year old karate movie, so you should have seen them by now!