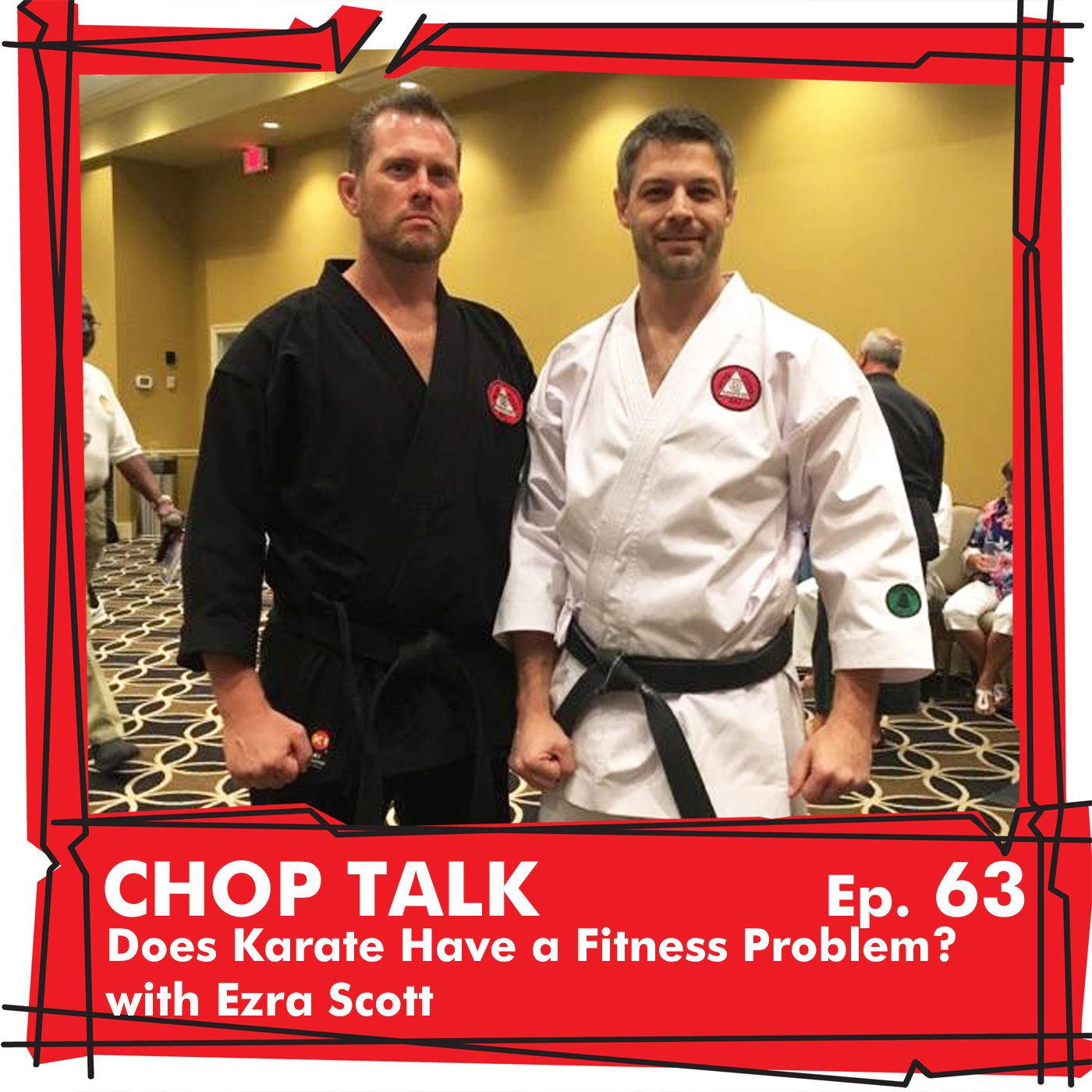 Ezra Scott from James McLain's Kosho School of Karate in Nashville is back this week to discuss a big topic in  martial arts, "Does Karate have a Fitness Problem?".  Ezra and I share our thoughts on the subject, and also a few tips to help people go in the right direction. 
If you want to learn more about Ezra and his school, please visit www.koshokarate.wordpress.com.
For info on the NSNG diet and Vinnie Tortorich, check out www.vinnietortorich.com , he has put together a great packet that introduces you to his diet plan, also Vinnie has a podcast called Fitness Confidential, and is very approachable on Twitter and also does phone consultations.  I did one of these consults last year, and got a lot of good info directly from Vinnie. 
Ezra also brought up the Paleo Diet, and the best source of info for this one is probably www.thepaleodiet.com
For info on Hojo Undo, Renshu Kigu (as Choki Motobu called it) and other traditional karate weight training, there are quite a few good sources.  Michael Clarke has a book "The Art of Hojo Undo", that has a lot of the history, instructions on constructing basic versions,  you can check out Morio Higaonna's DVDs, and they might even be up on youtube. A lot of karate videos are available now.  I know I always talk bad about learning karate from youtube, but if Higaonnai is in the video its safe to say that it is legit.  
Also, our sponsor, Kosho Martial Arts Equipment is coming out with a few short videos showing some of these basic exercises. I am not sure when they will be released, but I know they are on the way because.... I'm in them!
As always, wherever you are listening to the show, please write a review and give us a 5 star rating, and be sure to check out the new Chop Talk twitter account!