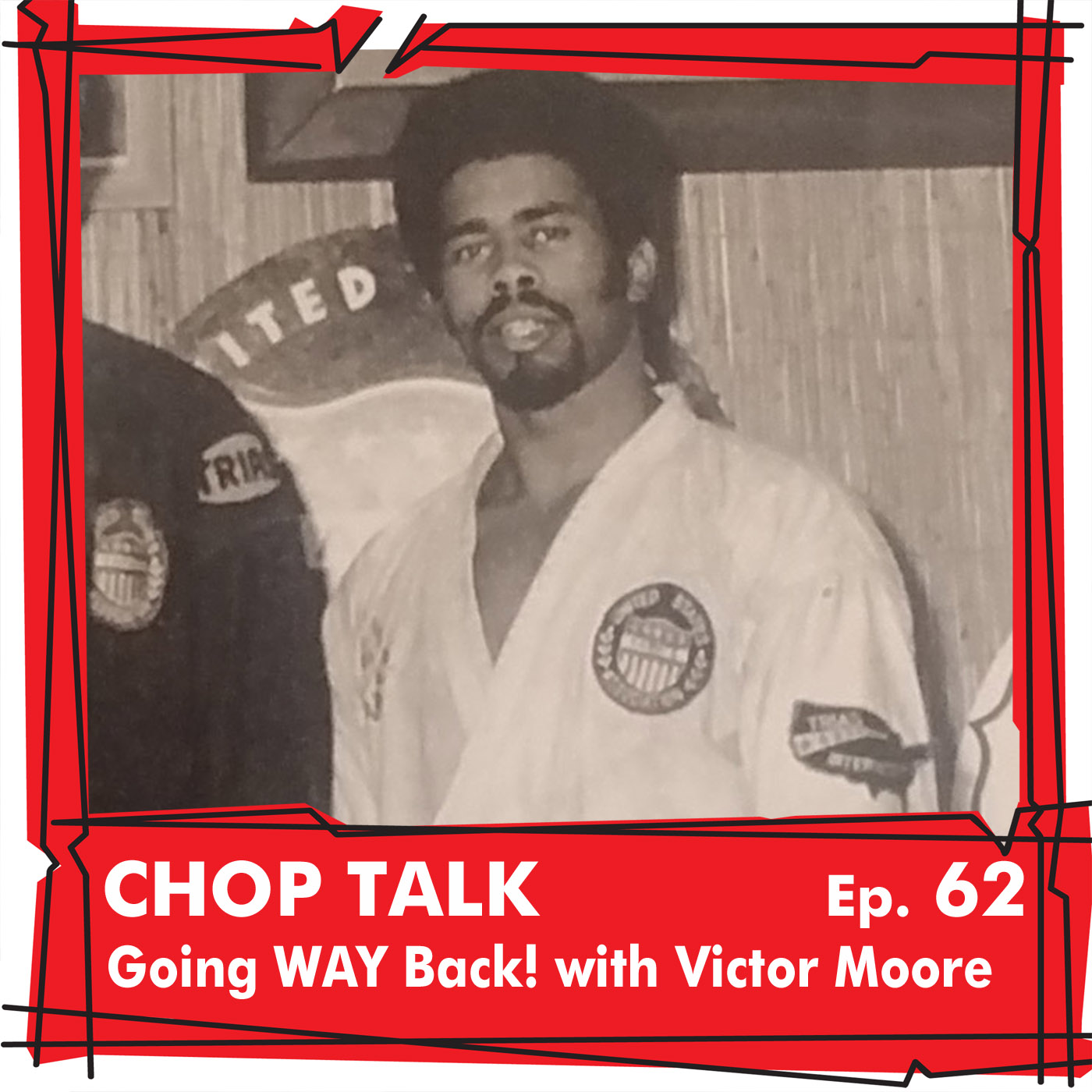 This week, we wrap up our discussion with Victor Moore, "The Man who Fought 'Em All".
Today, Sensei Moore starts off by discussing the state of traditional karate, the different styles, and his fighting strategy.  We then get into a few stories about some of his early students, including Woodrow Fairbanks, John Jelks, Chester Richardson, and the Awad Brothers, and some of the amazing demonstrations he put on. We then get into how his karate career led him out of Cincinnati, and talks about his complicated relationship with another American Karate pioneer, and Chop Talk guest, James McLain. At the end of the show, he talks about his upcoming seminar, and MORE importantly Christmas Dinner, on Saturday December 16th in Wilmingon, North Carolina.
We finally have some additional info on the seminar, including a flier, which I will post with photos from today's show on the ChopTalk facebook page. I have already shared Sensei Moore's post about the Seminar on Facebook. This seminar is looking like a good one, but it also looks like you will not be able to pre-register online or use your paypal account. 
Also you can get more details by contacting Victor Moore on Facebook, giving him a call at: 910-655-4560.
You can find out more about Victor Moore, and his organization, the Traditional World Karate Association at www.twka.co Be sure to check out his videos on Youtube: Vic Moore the man who fought them all, Forgotten Fury, and Put up your Dux. D-U-X