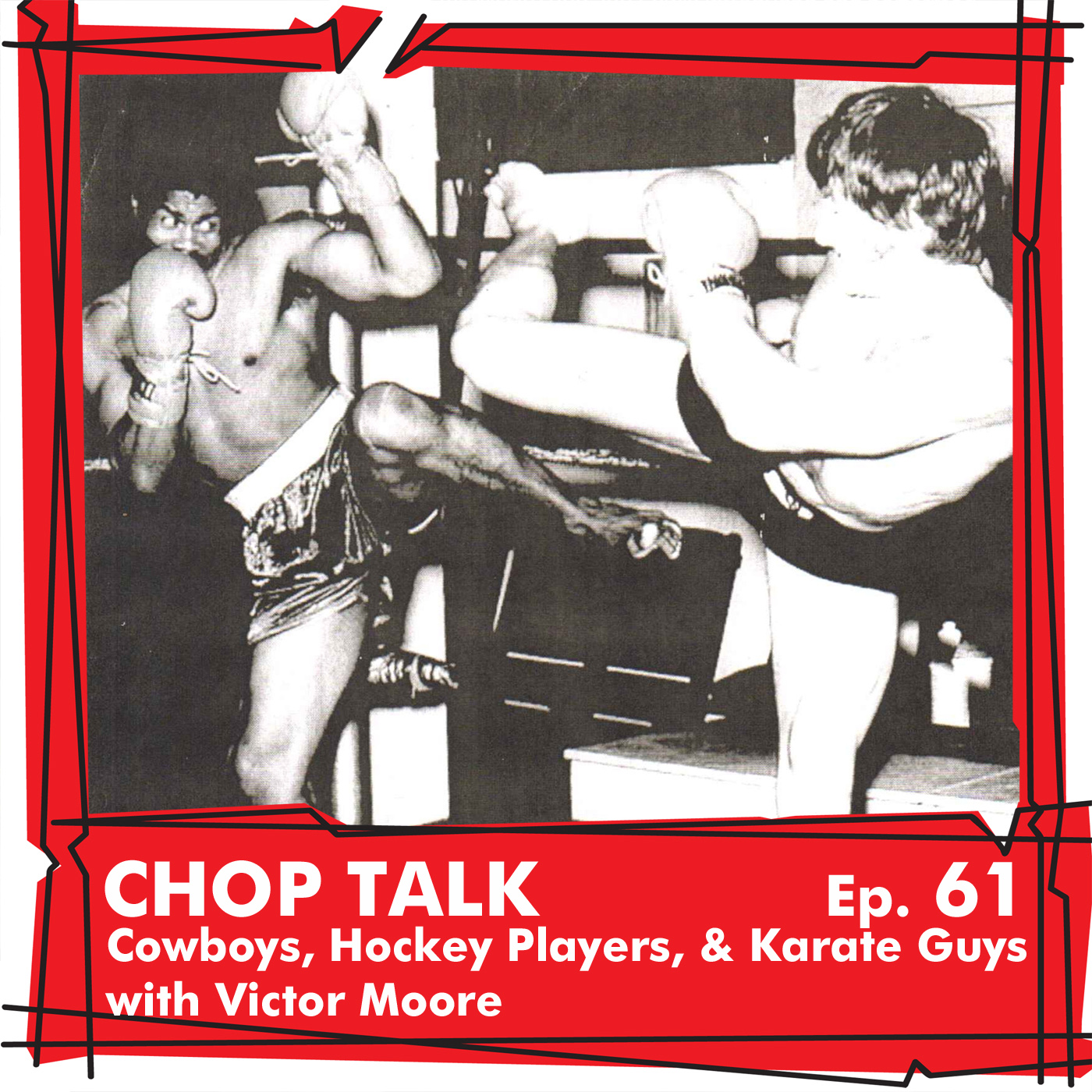 This week, "The Man who Fought 'Em All", Victor Moore, returns to the show.
Today, Sensei Moore talks about his early tournament career and highlights, his fighting strategy, and training with Chito Ryu founder, Tsuyoshi  Chitose. He shares some memories from his film career, including Black Karate, Flower Drum Man, Carnival Magic, the Masked Man, Teenage Mutant Ninja Turtles II, 29th Street, and Rablin' Rose.
In the 2nd half of the show, he discusses how John Keehan aka "Count Dante" aka "The deadliest man alive" helped introduce him to  he met his main teacher, Grandmaster Trias and his organization the USKA. He also gets into the introduction of safe-t-punch sparring gear, and how it changed karate tournaments and training, in his view, for the worse. He also discusses how he became the the FIRST Shuri Ryu Chief Instructor, and his departure from the USKA.
You can find out more about Victor Moore, and his organization, the Traditional World Karate Association at www.twka.co.
Sensei Moore will be holding a seminar on Saturday December 16th, in Wilmingon, North Carolina. The seminar flier is not out yet, but I will post it on the Chop Talk facebook page as soon as it is.  In the meantime, you can get more details by contacting Victor Moore on Facebook, giving him a call at: 910-655-4560. And also be sure to check out his videos on Youtube: Vic Moore the man who fought them all, Forgotten Fury, and Put up your Dux. D-U-X