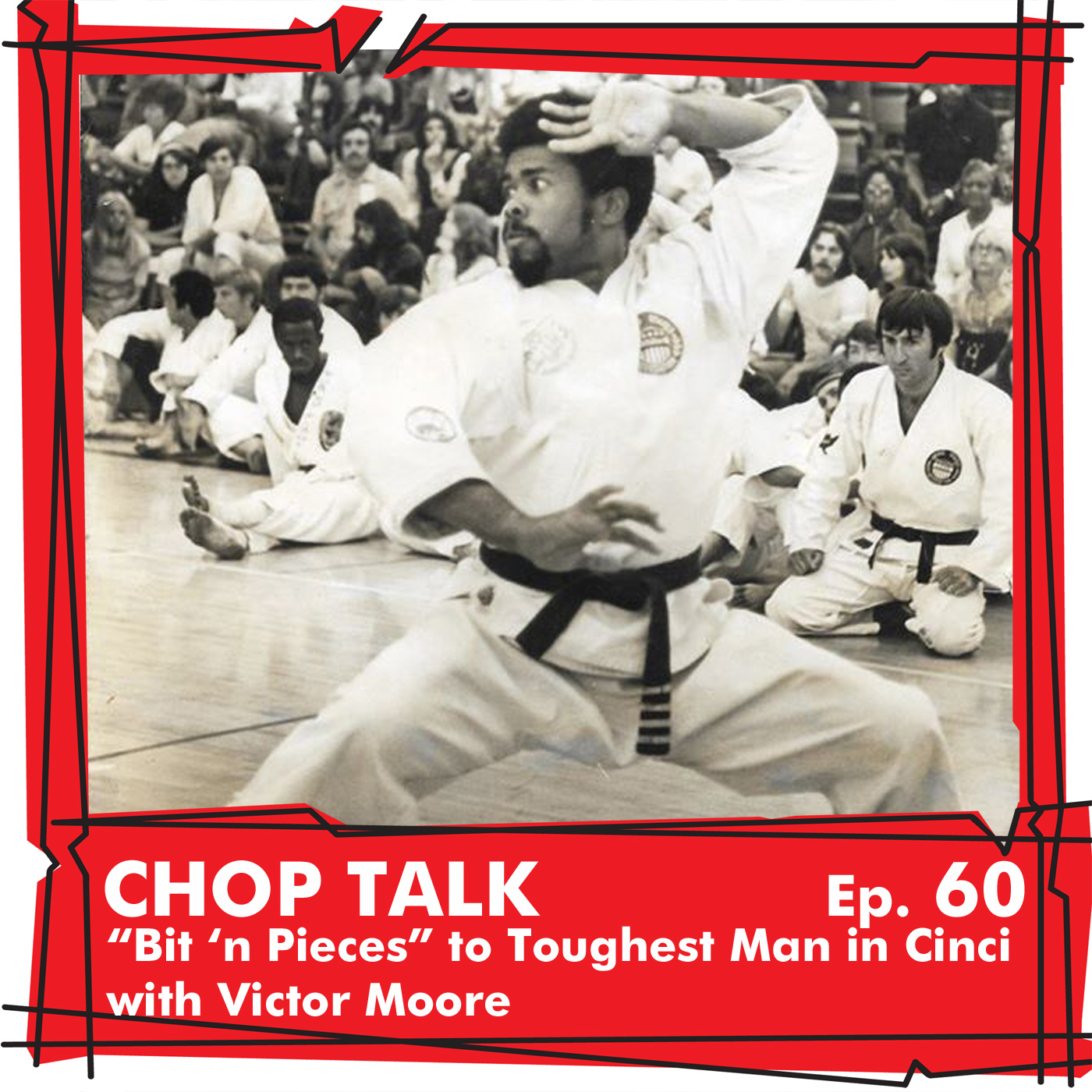 This week's guest , "The Man who Fought 'Em All", and a true American Karate Pioneer, Victor Moore.
In the show, Sensei Moore talks about how he began training in the martial arts in the 1950s, his early teachers and his "Old School" training, and his path to opening the first karate first karate school in Cincinnati. He also gets into some of the discrimination he faced during his career. Sensei Moore started martial arts in a VERY different time, and its tough to hear what he had to go through to get where he is today.
You can find out more about Victor Moore, and his organization, the Traditional World Karate Association at www.twka.co Sensei Moore will be holding a seminar on Saturday December 16th, in Wilmingon, North Carolina. The seminar flier is not out yet, but I will post it on the Chop Talk facebook page as soon as it is.  In the meantime, you can get more details by contacting Victor Moore on Facebook, giving him a call at: 910-655-4560. And also be sure to check out his videos on Youtube: Vic Moore the Man Who Fought Them All, Forgotten Fury, and Put Up Your Dux.